Mermaid Lemonade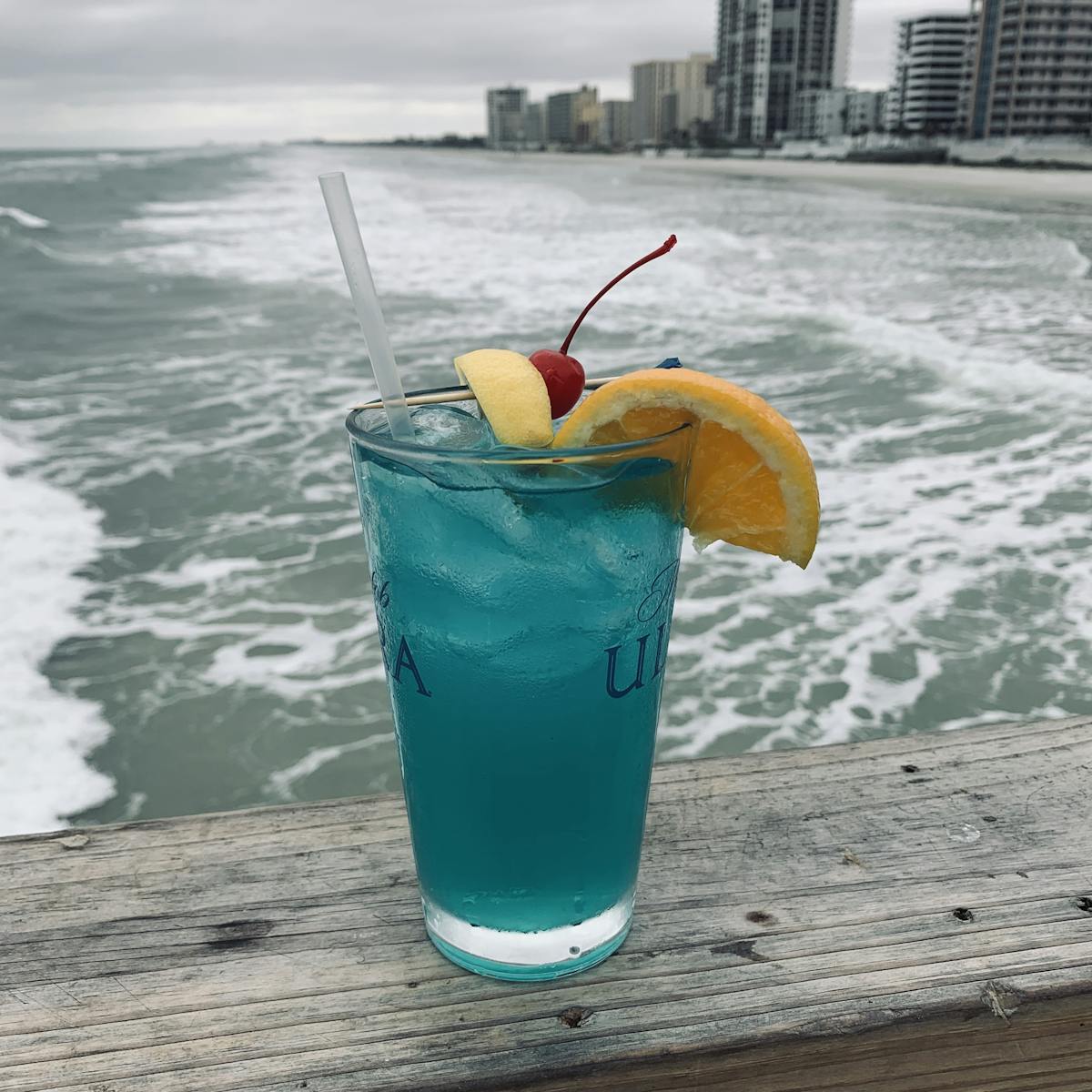 Little known fact: Crabby Joe's is the #1 restaurant preferred by mermaids and mermen! Why? Because we're the only oceanside restaurant to offer their indigenous drink: Mermaid Lemonade.
This tropical concoction has a healthy dose of white rum, blue curacao, and melon liqueur, to give it a soothing blue hue to match the ocean the mermaids call home. Then we add some tart and refreshing lemonade to give it a little tang.
For $7.99 you can be one of the mermaids, too. You can also upgrade it into one of our 32oz buckets for just twice the price! Just know that once you have one, you won't just have your sea legs, you'll have your own fins!