The Sunburnt Mule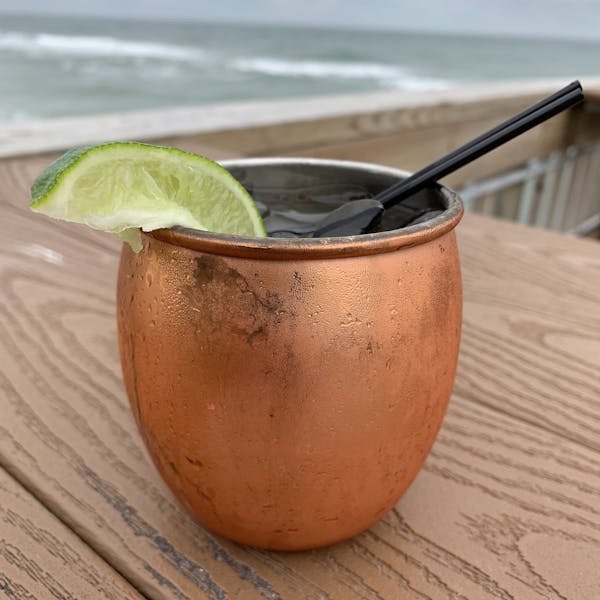 WARNING: Not served with SPF 30, just 80-proof vodka!
We've all been there, you're hanging out at the beach on a crystal clear summer day, and you take a quick nap under the blazing Florida sun. Then, you wake up and you realize that maybe you should've put on just a tad bit more sunscreen because you're a little burnt.
While we may not have the aloe vera to cure your aches, we do have the next best thing: the Sunburnt Mule. It's our take on the classic Moscow Mule, but with a few Florida twists.
We start with St. Augustine Distillery Vodka, made with 100% Florida cane sugar, fresh-squeezed orange juice, and give it a little kick with some ginger beer (of the non-alcoholic nature) to top it all off. It's all served in a frosty copper mug, garnished with a lime wedge and an orange slice to sweeten a little of that spice.
There's no better way to get a true taste of Florida, than with this cocktail.