The Surf N Turf Challenge!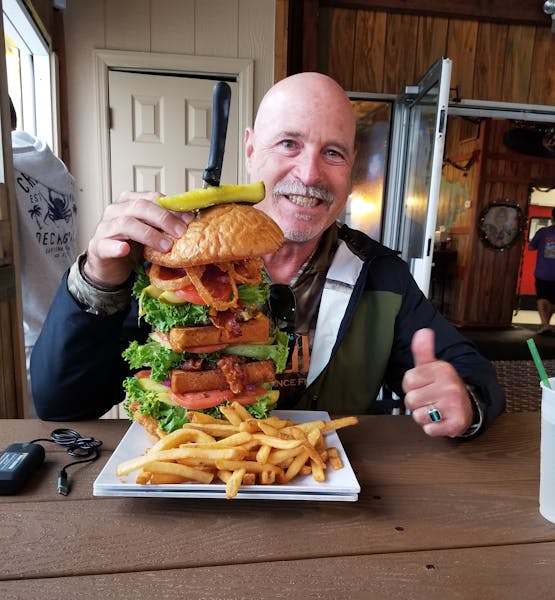 If you've been to Crabby Joe's more than a few times, you may have noticed a challenge on the menu. The Surf 'N' Challenge to be exact!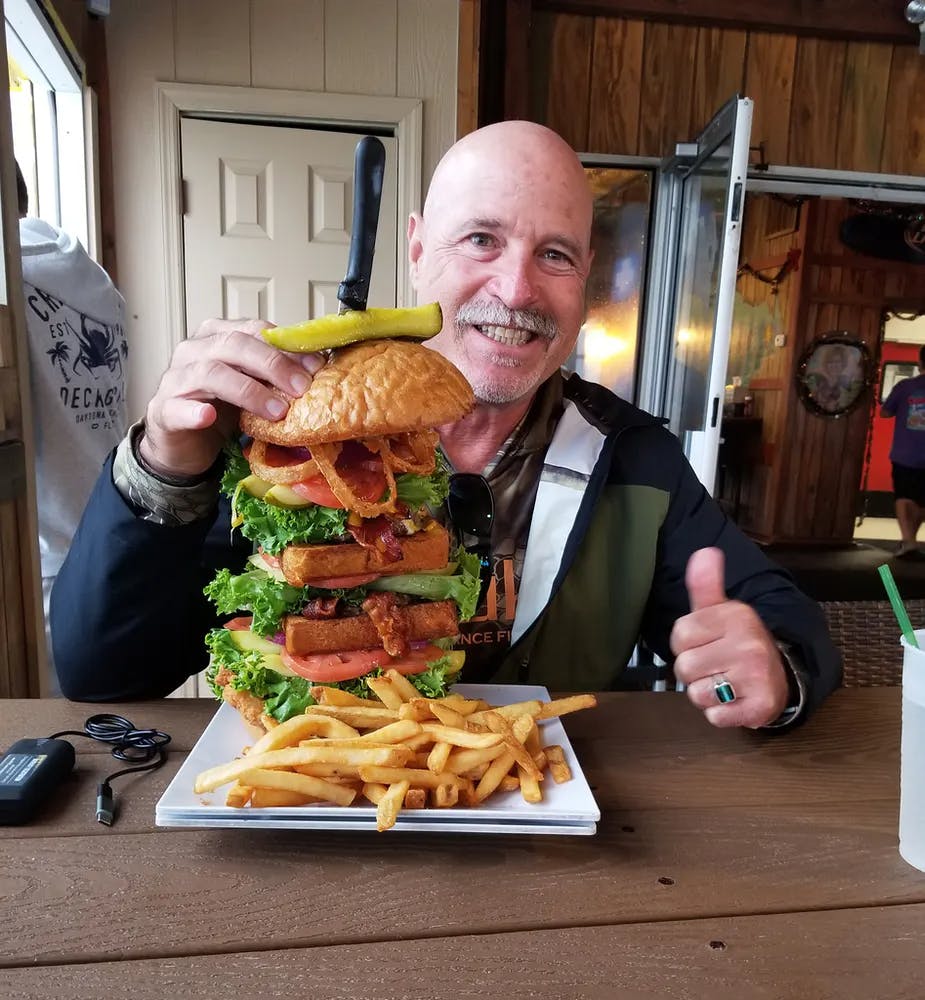 How hard could it be to consume a Whale-Sized Surf & Turf burger? Randy Santel, and current time record holder, says it best!
Created over 10 years ago, the challenge has become a staple in the Daytona community, a rite of passage if you will. Inspired by various tv shows, the Crabby Joe's team set to create a unique food challenge for their customers. This resulted in the behemoth known as the Surf N Turf burger at Crabby's!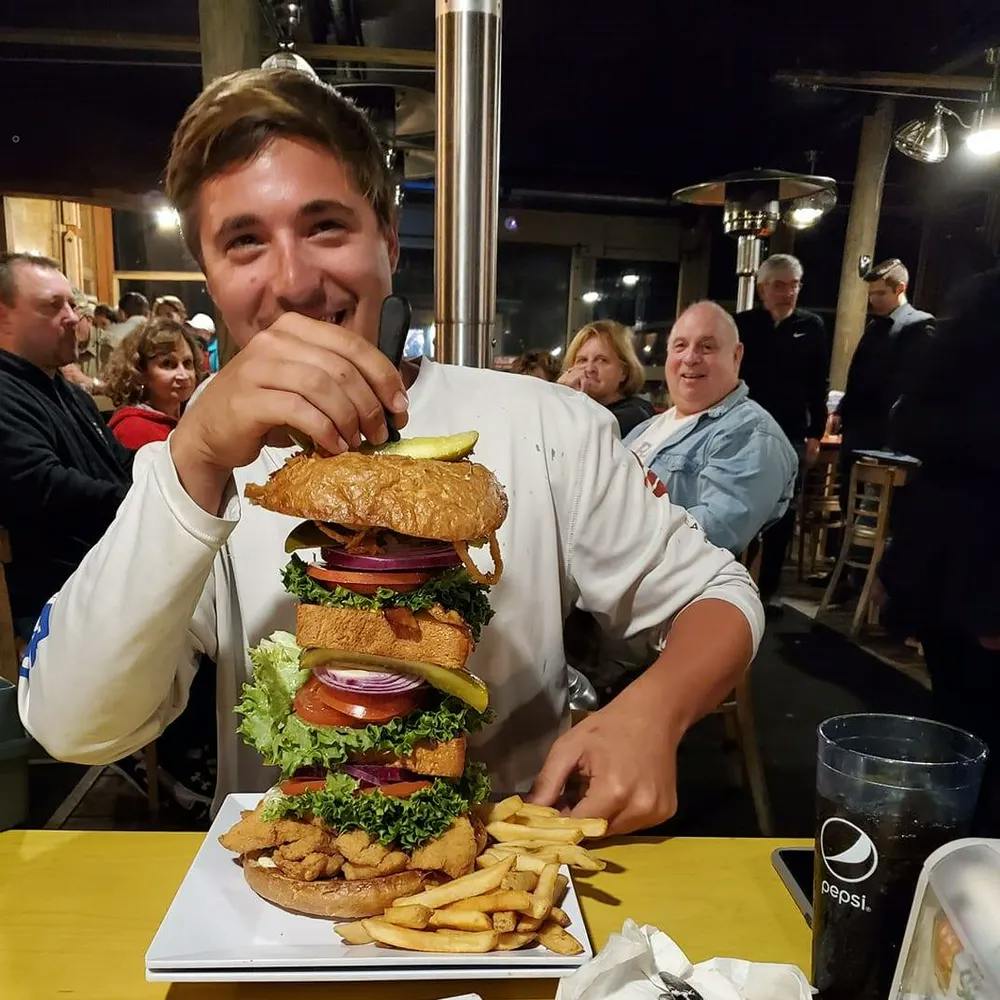 What you get when you win? A lifetime of memories and a free t-shirt to commemorate the event! If you can't complete the challenge, don't hang your head in defeat.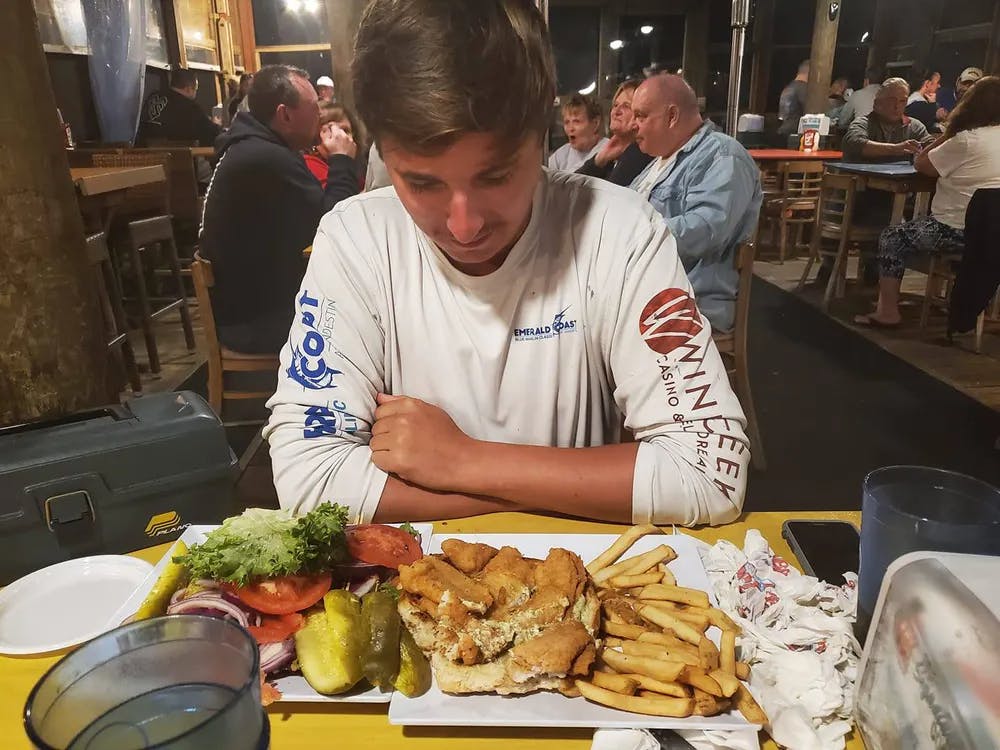 Take solace in the fact that you made the attempt! You miss 10/10 shots you don't take! Stop by Crabby's and take the challenge today!